There are so many times you can probably think of when you wanted to say Thank You. This is a chance to show local law enforcement you appreciate them.
CLICK on the picture to watch the video of the event: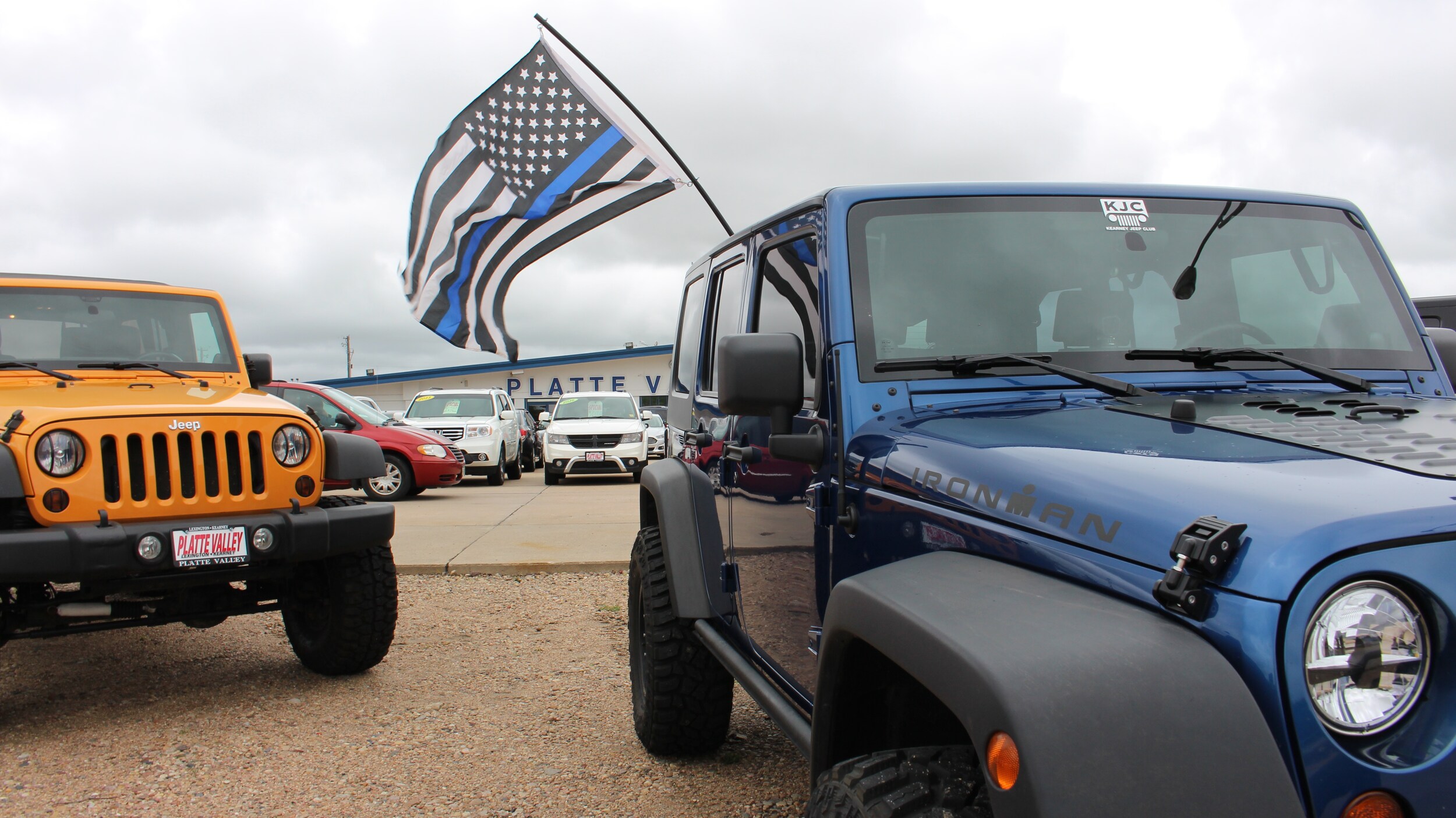 The Kearney Jeep Club contacted Platte Valley Auto to help host the Jeeps Go Topless event on May 20th. They tied it into a Thank You for local law enforcement and grilled food for those on duty. Our men and women in uniform received several calls to go out and some barely had time to eat. It was an experience to get to see just how needed they are and ready and willing to do their job at a moments notice. We were still able to spread a message of appreciation, even if it was a short time.
The staff at Platte Valley Auto had a chance to meet some amazing people involved in local law enforcement, and the Kearney Jeep Club.
You can still walk into the Platte Valley Auto showroom and sign the poster thanking local law enforcement. We will deliver it to them next week.
Thank you again for what you do for our communities. For more information check out facebook: Kearney Jeep Club and Platte Valley Auto.